Rita1652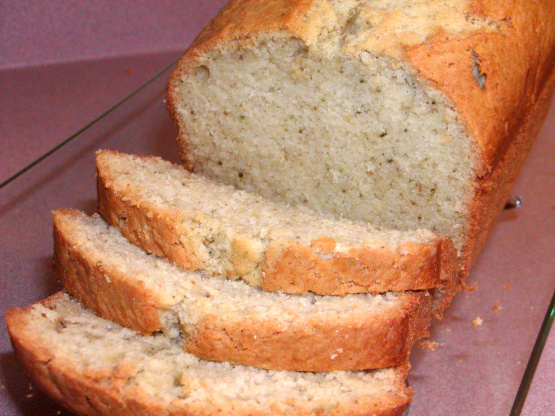 This cake is a traditional twist to a traditional English pound cake! Lavender is one of my favourite scents - and it works as a flavour too. This recipe is from Beauty Mark.

This cake is nice, but I would venture that the finished product is more like a traditional British sponge cake, rather than a dense American pound cake. Unfortunately, I was expecting the latter but I was not disappointed. If you like lavender, this cake is worth making. I also had to cook mine an extra 20 minutes because mine was not done in the center after 1 hour baking time.
Shift together flour and baking powder, set aside.
In a large bowl cream butter, add lavender, sugar and lemon zest. Continue beating until light in colour and texture.
Add eggs, one at a time, beating througly after each one.
Add half of the flour, mix, add milk.
Fold in the remaining flour, transfer the mixture into a greased and lined 8x4x2 1/2 pan.
Bake at 325 F for 1 hour, cool on wire rack.