Lavender Lemonade for Adults!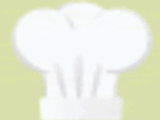 A flavorful lavender infused lemonade with a kick! (cook time is cooling time)
Make and share this Lavender Lemonade for Adults! recipe from Food.com.
Directions
Bring 2 1/2 cups water to a boil in a 2-qt saucepan. Reduce heat to medium and add sugar, stirring until dissolved. Add lavender stems and remove from heat.
Cover the pot and allow mixture to cool about 10 minutes.
Remove lavender stems from syrup and strain syrup to remove small pieces of flower.
In a large pitcher, combine lemon juice, remaining water and lavender syrup and stir well. Chill for about 1 hour in refrigerator.
Add vodka and stir. Serve over ice in tall glasses, garnished with lemon slices.