Rita1652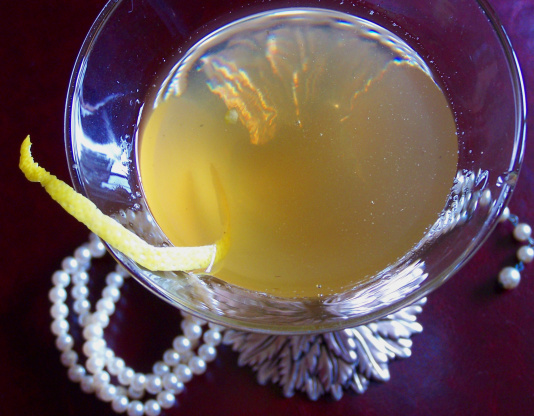 This sounded so inviting I just had to post it. The lavender-honey water peeked my interest and I plan to try this tonight as my lavender is in full bloom right now! Found this on a site about Underground Supper Clubs. This was posted by a Club in Brooklyn, NY. The cook time is actually the time for the lavender to steep in the honey water and the carb count is incorrect as it takes the full amount of lavender water into account..
Drink Mixture

2

ounces honey, mixture
1 1⁄2 ounces gin

Honey mixture

1⁄2 tablespoon fresh lavender blossoms
1⁄2 cup honey

2

cups water

Garnish
Honey mixture:.
Heat the honey and water mixture on the stove at very low heat.
Add lavender, turn off stove and let sit one hour, pull lavender out of honey mixture and bottle.
Drink:.
Shake the gin in shaker with ice, add 2 oz. of the honey water mixture, re shake, strain into martini glass and garnish with a lemon rind.
Put on your lace gloves and straw hat and enjoy!