Lavender Honey Infused With Vanilla
Rita1652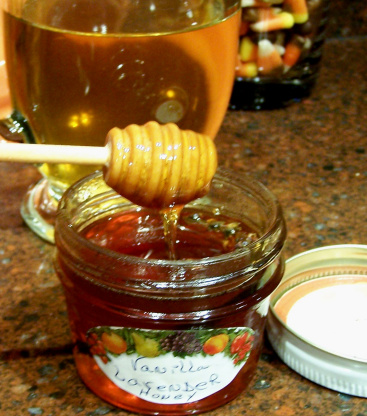 HEAVENLY! Dip a biscuit into this lovely honey. Or drizzle over yogurt into a cup of tea, glaze a chicken at the end of cooking.
1

cup honey
1⁄2 cup lavender leaves, loosely packed

1

vanilla bean, sliced in half and scraped
Place honey, lavender and vanilla in a double boiler with water in bottom. Bring water to a boil, and bring honey to 185°F and keep at 185°F for 10 minutes.
Remove from heat and let stand 10 minutes. Strain while still warm.
Place in sterilized jars and cap.
Label and decorate the jar as needed.
EXTRA GOODNESS TIP:.
For more infused flavor leave overnight after heating then reheat and strain.