Diana 2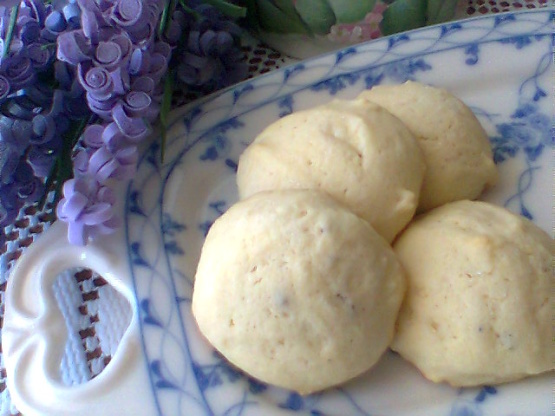 Someting to interest people that think they have seen it all.

Absolutely wonderful!! These cookies taste amazing. They were so easy to make! A wonderful cook at our church had brought in Lavender cookies and I was so impressed. (of course she used lavender out of her herb garden) I purchased my lavender and they were wonderful!! thanks for sharing
Preheat oven to 375 F (191 C).
In a bowl, cream the butter and sugar until light and fluffy.
Beat in the eggs, vanilla, and lavender and mix well.
Combine the flour and baking powder and add to the lavender mixture. Stir until well blended.
Drop by teaspoons onto an ungreased baking sheet and bake eight to ten minutes or until lightly browned around the edges.
Let the cookies cool on the baking sheet for a minute or two before removing them. Enjoy alone or with vanilla ice cream or tea.