alligirl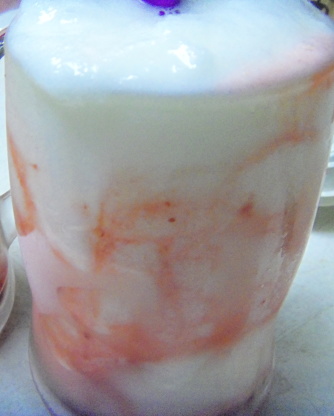 Just perfect! I can really see making this all summer! :D I was not so good at 'pulling' the strawberry puree up through the drink, but the taste was fabulous, nonetheless. I made this with a coconut rum, as I had it on hand. Thanks so much, Charlotte J, for sharing a great bevy!
Blend rum, pineapple juice, and pina colada mix with 1 cup of ice.
Next, take a glass and coat the inside with strawberry puree.
Pour in colada blend.
Finally, use a spoon to drag the strawberry puree up through the colada drink, creating a pink stripe.
Garnish with a pineapple chunk, and serve.