Sofya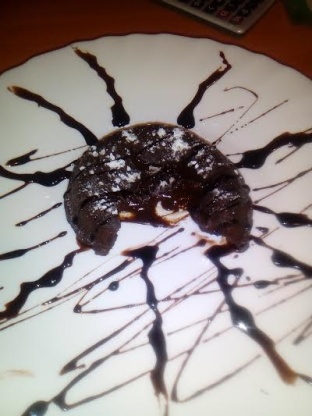 Lava cake is the most famous cake in the world. I really like baking it and do it about 2 times each week. As for ingridiets, you may use milk chocolate rather than bitter - just, because it depends on which chocolate you like the most, So if you have any questions, fell free and ask me whatever you want!+
Heat your oven about 180 degrees Celsius.
Melt the chocolate with the butter.
Whisk the eggs witn sugar until it completlely melted.
Connect the melted eggs with the melted chocolate.
Add flour and cocoa.
Mix the consistence.
Place the consistence into your mold.
Bake it about 5-6 minutes and then carefully pull out each cake. Turn upside down onto your plate and decorate it.