Ang11002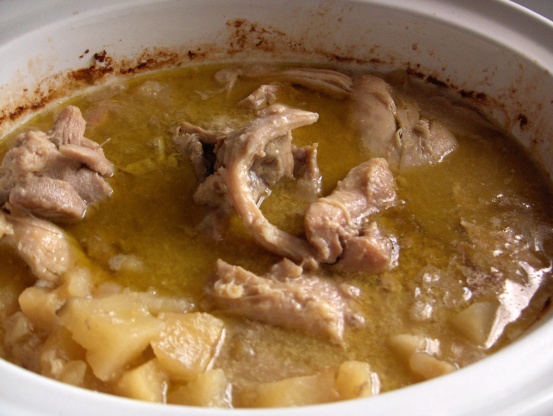 A friend Laurie made this for me and it's been a favorite ever since. It is incredibly easy and the cooking odor makes the house smell great. I think it is much better with chicken but the beef option is not bad either. You can play with the amount of the curry paste, depending on how hot you want it. The sour cream helps cool it down a bit. Enjoy!

Really REALLY good. I've made it a few times, and the pot is always empty by the end of the day. Just be careful you don't add too much fish sauce - I did one time, and the whole kitchen smelled (and it overpowered the curry).
Saute onions in oil until soft.
Add curry paste.
Peel and cut potatoes.
Put onions and potatoes in crock pot with fish sauce, coconut milk and meat.
Add brown sugar, stir and cook on low for 5 hours.
Serve over rice with a dollop of sour cream.