Rita1652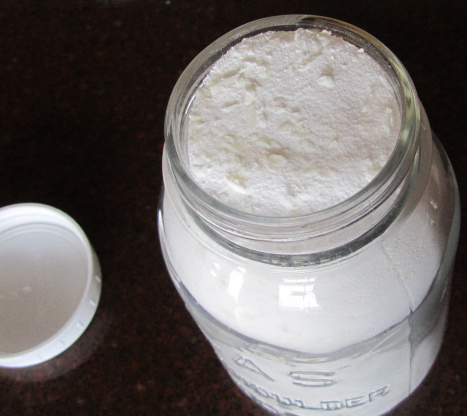 Found this on a MYO cleaners website and love how cheap it is to make! It's so easy to make, too! I keep mine in a quart sized jar and it takes up so little room on my shelf.

Just wanted to inform the extra frugel out there that you can get washing soda in bulk and very cheaply at the pool suply stores. Just ask for sodium carbonate! You can get a 5 gl bucket for less then 10$. You can even increase the ratio of washing soda to borax to save more. For fabric softener, try vinegar. Yes, I am serious. It will soften your clolthes, rinse them cleaner, and help with static. Don't worry, there will not be a vinegar smell left on your clothes. Vinegar is a natural deoderizer. It will dry oder free. I just fill up my downy ball with vinegar and throw it in the wash cycle.
70.87

g bath soap, grated into flakes (Approx. a half a bar of soap, fels naptha works great. Also Zote or Octagon)

236.59

ml borax

236.59

ml washing soda
Mix together and keep in closed container.
Use one tablespoon per load.