kmergirl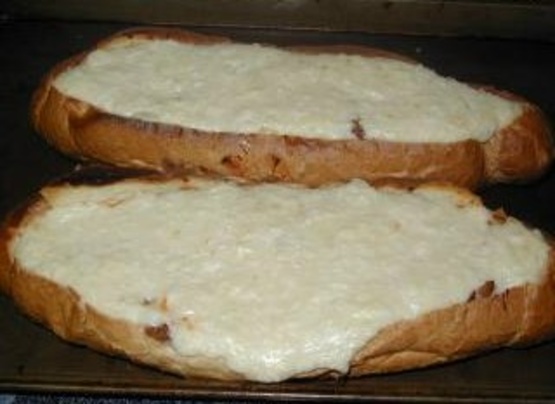 This recipe comes from my mom when she had little time to cook and had to slam meals together being the softball, volleyball, cheerleader taxi -mom when I was growing up.

This is a Taste of Home recipe. Liked the idea of this, but was not enjoyed by us. The garlic powder was too much for our taste and gave the sauce a weird aftertaste. Maybe sauteeing fresh chopped garlic with the ground beef would work better. Or could use our favorite homemade spaghetti meat sauce. With those changes, this has potential.
Cut a thin slice off the tops of the buns. Hollow out centers, leaving about a 1/4-inch shell.
In a skillet, brown beef. Drain and add spaghetti sauce, garlic powder and Italian seasonings. Cook about 5 minutes.
Meanwhile, combine ricotta, parmesan and half the cheddar and half the mozzarella. Spoon meat mixture into buns and top with cheese mixture. Place on a baking sheet and loosely cover with foil. Bake at.
350°F for about 20 minutes. Uncover and sprinkle with remaining cheese. Bake another 2-3 minutes.