Laouli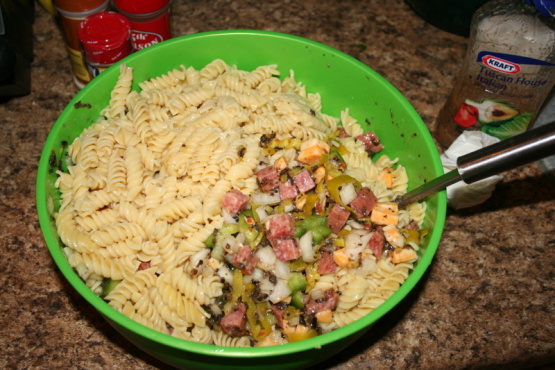 We love to make huge batches of this for the week to bring to work and school, or for any picnic or BBQ. This is a hearty enough salad to be eaten as a main dish or to be used as a side. You can get creative with what you add to the salad base don your own personal taste. Enjoy!
Make the pasta according to the directions on the box and your tenderness preference.
While pasta is cooking, Chop all fo your vegetables into bite size pieces. We leave ours chunky based on our preferences.
Cube the Salami and Cheese(I usually buy the pre-cubed cheese) You can also add Pepper Jack Cheese depending on your personal tastes!
Once the pasta is complete and has cooled, mix all ingredients together and let chill.