Parsley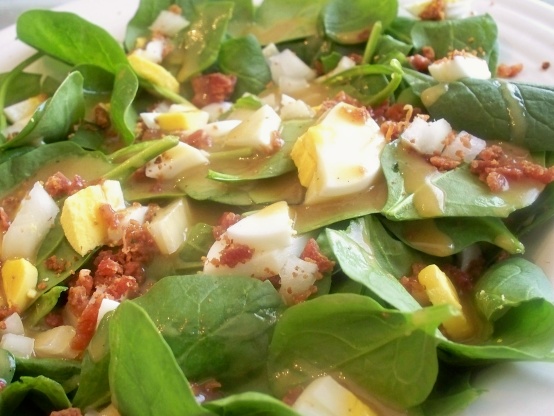 From the momma & me & you cookbook

Lancers was a restaurant on the way to Lake Tahoe from Reno way back when. I remember the first time I had this salad. It was on a date when I was in my mid teens. I was so impressed with the salad and the restaurant!
In medium bowl, whisk together the olive oil, sugar, lemon juice, mustard, garlic and Worcestershire sauce until well blended.
In salad bowl, add spinach, cooked bacon, eggs.
Pour dressing over spinach mixture and lightly toss.
Add salt and pepper and toss again.