Pangaea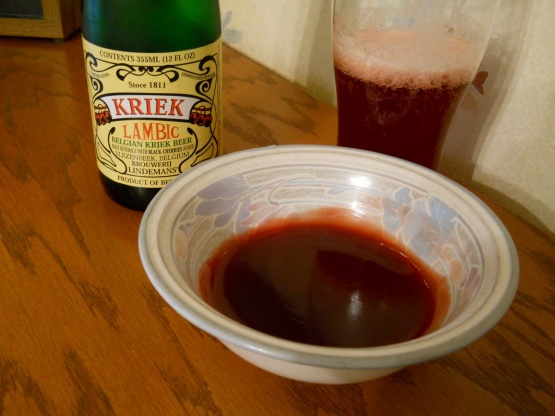 This recipe is very dependent on the type of beer. Some lambics are completely dry and VERY sour, whereas some are sweetened before bottling. The type of beer will determine how much sugar needs to be added. This recipe is great with chocolate or fresh fruit and works wonderfully drizzled over ice cream.
1 1⁄2 cups beer (Lambic style)
1 1⁄2 tablespoons cold water
1⁄2 tablespoon of corn starch
sugar, to taste
Add lambic to heavy saucepan and reduce by half.
Add sugar, 1 tsp at a time, until desired sweetness is achieved.
Combine cold water and corn starch and stir.
Add starch mixture to lambic and stir constantly until it becomes a syrupy consistency.