From the net, USENET Community Trust. I want to make this very soon, probably this weekend - looks really yum! Not sure if the 2lb of lamb for 4 people is really right though, I'll be using closer to 1lb. UPDATE: having made this with 1lb, I would definately double the spices as it didn't have the kick I wanted. Serve with nice yoghurty sauce!
Directions
Mix all marinade ingredients in a large bowl. Add lamb cubes and marinate for 1 hour or overnight.
Preheat broiler or light the barbecue.
Divide the meat and vegetables evenly into 4 parts, and skewer the pieces on 4 skewers.
Place 4 to 5 inches from flame. Grill, turning to cook evenly, for approximately 10 minutes.
Reviews
Most Helpful
Based on Fairy Nuff's review, I halved the lamb and doubled up on spice--great result and really pretty!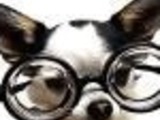 Beck these were so good!!! I did add more of the spices (a little more than double) and used a boned leg of lamb for the meat. I dumped the marinade ingredients in a zip-lock bag,added the lamb and left it in the fridge for 4 hours. I didn't have any green peppers (bummer-they would have added lovely colour) so used a mix of yellow and red. I bbq'd the kebabs for about 15 minutes and served them with flat bread, hommus and tabouli.Great meal that will be made again!!