Lamb Shanks With Wine Sauce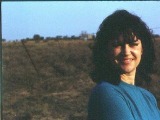 A deliciously robust and easy meat dish for company, which can easily be made two days ahead, as the flavour improves. Shanks (cut from the back leg part) are usually not as expensive as other parts. Weights and measures are NOT set in stone, and the final sauce must be adjusted to your taste. In our house this is a winner in all seasons! One shank per adult, at almost 1 lb each, sounds like a lot, but it contains a large bone and shrinks quite a bit during baking.
Directions
Heat oven to 300 deg F/140 deg Celsius.
In a suitable dish, arrange the shanks tightly together. Pour over the wine and water. Sprinkle or tear over the rosemary, also tucking some sprigs underneath them. Cover tightly with foil, and bake for 2 - 3 hours. Check for doneness after 2 hours: you want tender shanks, but NOT QUITE falling off the bone. This will depend on age of sheep and thickness of shanks.
While lamb bakes, combine broth/stock, red wine, chopped onion, sugar, soy, balsamic and worcestershire sauce in a fairly large pot.
Bring to a rolling boil, do not cover pot, and let boil for about 30 minutes plus, until it has reduced to roughly 1 1/2 cups or less.
When the broth has reduced and thickened slightly, add the lemon zest.
You will have to taste the sauce now: for us, the sugar-acid balance is just right, but it might not be for you. Adjust, using the lemon you used for zest if you want more acidity. Stir the parsley into the sauce.
Also depending on taste, the sauce might need more salt. I find it's usually not necessary. Add coarse black pepper to taste.
In the meantime lift the shanks with a slotted spoon and put into a serving dish. If there is any liquid from the shanks, keep for another purpose.
Spoon the sauce over the meat.
Keep lightly covered with foil, in a warming oven, before serving. The sauce will mellow on standing, if there is time.
Garnish to taste, with extra lemon rind, or chopped parsley, or chopped spring onions.
This dish needs tender broken-open jacket potatoes or rice, plus simple steamed vegetables such as young green beans and carrots. Choose a robust wine which can stand up to the flavours of the meat and sauce.
Serves 4. Can easily be halved.
Most Helpful
Absolutely delicious, I will be honest in that I had trepidations about the sauce but it was really lovely - I used a shiraz red wine and after 30 minutes of burbling away I ended up with 1 cup of sauce which was plenty for us and as I prefer slightly more on the acidic side of things I only added 3 tablespoons of brown sugar which worked out really well for us, though I cooked 4 shanks (as that was how they got frozen - not my usual as I know only 3 will be dining on them but the other will do well for sandwiches). I cooked at 130C fan forced for just under 3 hours when I remembered to check and they were perfect with just a little bit of juices in the bottom of the pan - I used an enamelled cast iron pot with tight fitting lid so did not use the foil and I knew they would need to be very near fall of the bone to get the DM to eat them and I got it just right, thank you Zurie. Made for your Cookathon in memory of you very dear departed hubby.

Yum! I made this dish the day before I wanted to serve it, as the cooking time doesn't suit a weeknight dinner. It was well worth the time, especially since most of it was hands off. Great flavors, and well worth a company dinner. I usually braise my lamb shanks on the stove top, but after this, I may switch to baking in a low oven. The sauce flavors were well balanced; but since I made ahead, I used some of the pan juices to moisten the meat while reheating. It was succulent and delicious, easily worth making again. Thanks for posting such an easy and delicious recipe!

This dish does not take a lot of work, really, and is quite good. I used two shanks that weighed 3 lbs, which was two servings. I used a robust white wine, which worked quite well. I had some trouble balancing the vinegar/sugar tastes, although by that point we were really hungry and I was no longer patient. I did not need more salt. Lovely over mashed potatoes.