Lamb Shank Soup - Australia
Peter J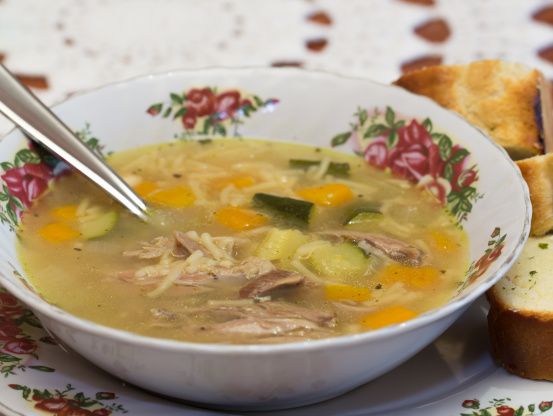 This recipe has been submitted for play in ZWT8 - Australia/New Zealand. The recipe was found at Chow Down, Down Under - Aussied Recipes by Linda This sounds so easy and quick to make. Perfect for me.

This is easy to make, and I love that it sits on the stove for hours so you can go ahead and do other things that need to be done. I found the addition of an envelope of chicken noodle soup a bit odd, but it did act as a filler. The soup turned out very thick, so if you prefer a thinner soup, add more water or decrease the amount of chicken noodle soup that you add. I browned my lamb shank before starting the soup.....something I've always done and just couldn't break the habit. Otherwise, made as posted. I'd probably add more veggies next time....either way, this soup was delicious and I enjoyed it very much tonight. Thanks for sharing! Made for ZWT8.
Place all the prepared ingredients into a large saucepan and cover with water, simmer for 2 hours, then remove the shanks and strip the meat from the bone and return the meat to the soup and simmer for 30 minutes.
Crusty bread or damper go well with this soup.