I'mPat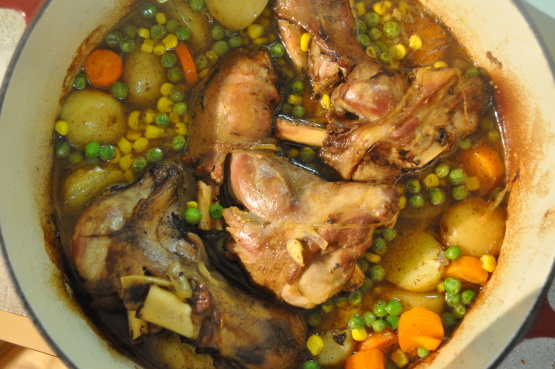 I'm not sure where I found this recipe but I'm glad I did as it's yummy and it can easily be adapted to cook in the oven or crockpot.
This was just excellent. We omitted the chutney and added the peas early (for the flavour). It was just amazing! Thanks so much for an excellent recipe.
Heat butter, oil & curry powder in a heavy pan & slowly brown lamb shanks on all sides.
Add onion, stock, carrots & potatoes.
Bring to the boil, then cover & simmer for 1 hour or until shanks are tender.
Stir in fruit chutney & peas and heat through, add salt & pepper to taste and sprinkle with parsley to serve.