fcmarcia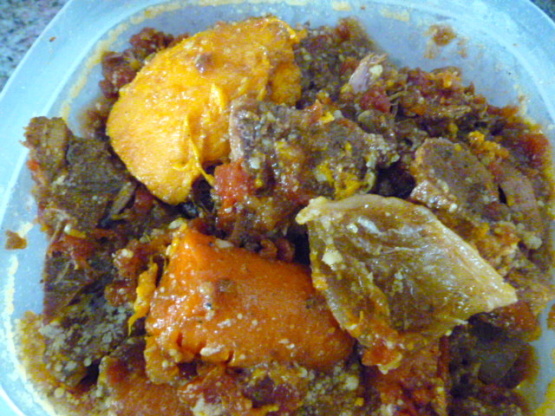 The title doesn't sound like much, but it is very good. I love lamb, but often can't afford good cuts. I find crock pot cooking Lamb Necks is cheap good eats.
Sorry but these are not the correct seasonings using in Jamaican lamb neck stew being a chef and half Jamaican myself your ingredients are way off
Brown the lamb necks in a bit of oil.
Made a sauce in a small bowl by mixing the tomato sauce with the remaining ingredients on down the list.
Place the vegetables in the crock pot. Pour over half the sauce and mix to coat the vegetables.
Add the lamb necks, and pour the rest of the sauce over top.
Cover and cook on low 8 hours.