COOKGIRl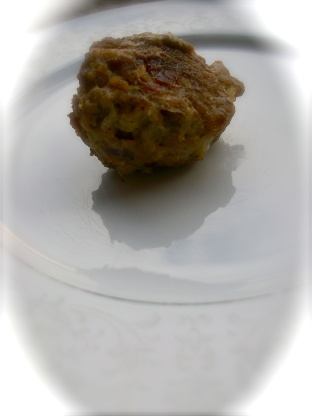 Can make as meatballs or patties.

These were terrific, I served them in pita with some tzatziki that i had leftover and needed to use, garlic sauce and chopped onion and tomatoes
Preheat oven to 350 degrees.
In a large bowl, combine all ingredients and mix very well. (Easiest to mix with clean hands).
Form by hand into 1 1 1/2 inch balls and place in a baking pan about 2 inches apart.
Bake @ 350 for about 25 minutes or until done.