Food.com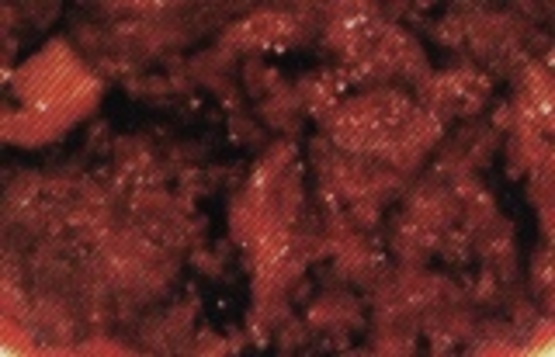 This tasty korma calls for patient cooking. The spicing can be kept to a minimum. However, one can add a maximum of 20 spices like almonds, cashewnuts, pine nuts and cream to make a rich and delicious meal on festive occasions.

Top Review by Tannic
This is a good, easy and extremely flexible and forgiving recipe. I made two batches, in one I used leftover rare leg of lamb and in the other I used leftover chipotle-pineapple ham and a bag of frozen cauliflower. Because I used meat that was already cooked I reduce the final cooking time considerably. I look forward to making this in a more traditional way at some point.
Cut lamb meat into small cubes.
Blend 2 chopped onions, garlic and ginger in a blender alongwith adding a little water.
Heat ghee in a saucepan.
Add one chopped onion and fry till it becomes pale golden in colour.
Add crushed spices, salt and meat.
Fry for 8 minutes to a rich brown colour.
Add the blended mixture and fry for 10 minutes.
Add the chilli and corriander powders and yoghurt.
Fry the mixture until ghee separates.
Add water, mix well, cover with a lid and simmer for one hour until the meat is tender and the sauce has thickened.
Serve hot sprinkled with corriander leaves.
Goes well with roti, naan or rice.