Latchy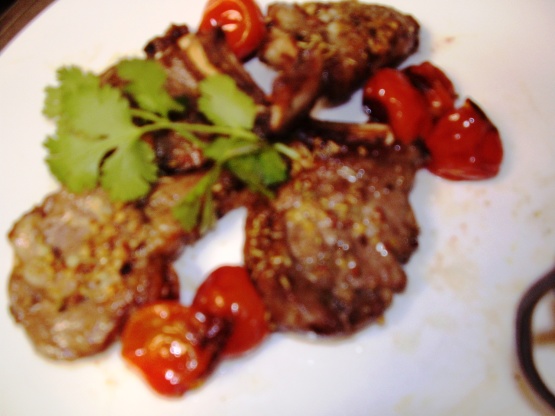 A great lamb cutlet recipe that can be baked in the oven.......and of course it tastes fantastic.

This recipe is now one of my regulars. It's so easy to make after work. The flavours are brought out so well by the rosemary and the mustard crust gives it that extra savoury taste. I wish cooking is always this simple. Thanks Kate!
Preheat oven to 200c.
Sprinkle olive oil over the base of the baking dish.
Lay cutlets in the dish, rubbing them with the oil.
Cover cutlets with crushed garlic, mustard and rosemary, then season with the salt and pepper.
Place in the oven and cook for 25-30 minutes, turning once, until the cutlets ar browned and crispy.
If desired, serve on a bed of couscous with your favourite steamed vegetables.