Lamb Chops My Way (Parmesan Herb Crusted)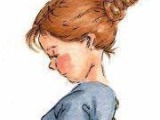 This is the way I cook my lamb chops. They are always tender and delicious. I prefer to use rack of lamb, which I then cut into "chops". Served with mint sauce, boiled new potatoes and peas, you couldn't ask for a nicer or tastier dinner.
Directions
Heat oven to 450*F. In a medium bowl combine the fresh herbs and set aside. In another bowl combine the bread crumbs and cheese and set aside. Place the beaten eggs in a third bowl.
Season the chops on each side with the salt and pepper. Press the fresh herbs into each side of the chops, covering completely. Dip chops into the beaten egg and then into the bread crumb mixture, coating them well.
In a large nonstick skillet with a heat resistant handle, heat olive oil over medium high heat. Add chops and cook until lightly browned, about 2 minutes on each side. Carefully turn the chops and brown the edges, about 30 seconds. Transfer the skillet to the oven and finish cooking the chops until medium rare, about 2 minutes.
Serve immediately to 4 very lucky people!
Most Helpful
This was my first time ever making Lamb Chops, so I was a little nervous! I was really relying on your recipe to make the experience a pleasurable one for my family, and Voila! And it was just perfection! Thank you so much! It was fabulous!

This was over the top. I had mint jelly on the side. My husband was in heaven. It would have been a perfect evening if I did'nt burn my hand after I took the pan out of the oven. Took the mitt off and forgot how hot the handle got! Have saved this one and now I'm always looking for lamb when it's on sale!