Prep 15 mins
Cook 10 mins

When you're in a hurry for a fancy feast, this entree definitely impresses. The secret lies in the mixed peppercorn blend found in the spice or gourmet sections of supermarkets. From BH&G
Directions
Trim fat from meat.
Cut a pocket in the side of each lamb rib or loin chop; set aside.
Crush peppercorns with a mortar and pestle.
(Or, place in a plastic bag; seal and crush peppercorns with the flat side of a meat mallet.) In a small bowl combine crushed peppercorns, mustard, rosemary, and garlic.
Spread about 1/2 teaspoon of the mixture in the pocket of each chop.
Reserve remaining mustard mixture.
Place lamb chops on the unheated rack of a broiler pan.
Broil 3 to 4 inches from heat for 5 minutes.
Meanwhile, stir bread crumbs into remaining mustard mixture.
Turn chops.
Broil 2 minutes more.
Spread some of the crumb mixture evenly over each chop.
Broil for 3 to 4 minutes more for medium (160 degrees F) doneness.
Garnish with rosemary sprigs, if desired.
Most Helpful
These were delicious. DH really enjoyed them. I did everything exactly as the recipe stated, using fresh rosemary. Also I cut the recipe in half since there are only two of us and it worked perfectly!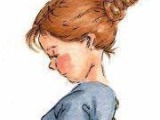 DH and I had this for dinner last night. I used 4 lamb loin chops and adjusted the ingredients accordingly. Like PaulaG, we also cooked ours on the grill. I served with grilled corn and grilled rosemary potatoes. We really enjoyed this delicious dish. Thanks for posting!

I used the loin chops and instead of cooking them under the broiler, they were grilled outside. The mustard sauce flavors the meat very well. Served these with a pasta dish and side salad. Makes an elegant weeknight meal.