karenury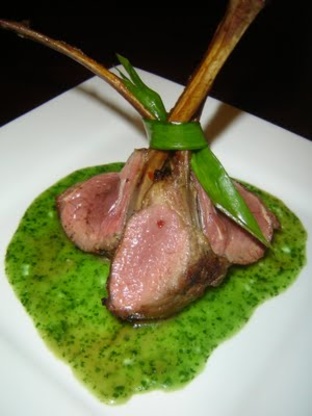 This was delicious! My husband and I don't eat a lot of lamb, mostly because while on our honeymoon...we had to eat it every night! But we loved it! We had 2in chops and I cooked the meal on 350 for 15 min and 425 for 20 min Then finished it in the broiler for 5 min. We served it with buttered corn and scalloped potatoes. FANTASTIC. Will have it again definitely!!!!
lamb chop (1" Thick)
Italian breadcrumbs
mint jelly
Rub dijon mustard on both sides of chops and roll chops in breadcrumbs.
Then sprinkle rosemary on a paper plate and place chops in it.
Stand in baking dish and bake at 350 degrees for approximately 30 minutes.
Serve with Mint Jelly.