Lamb, Artichoke and Tomato Stew
Bergy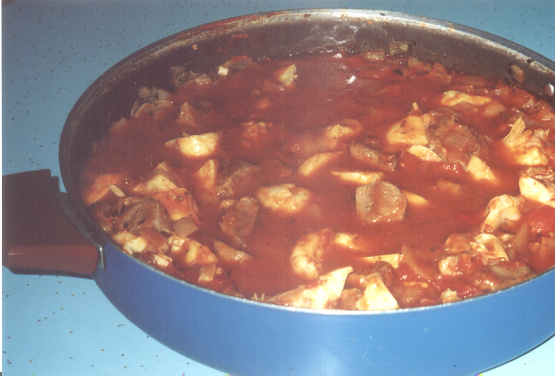 Different stew with a very meditteranean/greek flavor. Great served over rice or pilaf, or serve alone, with bread, a salad, and a nice red wine. Adapted from "The Frugal Gourmet".

This is a truly hearty and flavourful stew. I made some minimal changes, using half the meat and adding two carrots, only because of what I happened to have on hand. But this stew is so versatile, I'm sure it could take any number of variations. We served it with a hearty bread and can't wait for the next bowlful! Just a word of caution, because you're meant to simmer this for such a long time, I would make sure your heat is as low as it will go, or else the dish is likely to dry out.
In very large frying pan, melt butter.
Add lamb and saute until lightly browned.
Remove lamb and saute onions, garlic and parsley in pan drippings until tender.
Put lamb, onions, garlic, and parsley in a large pot.
Add salt, pepper, tomato paste, and wine, simmering, covered, until lamb is tender (about 1 1/2 hours).
Add artichokes, mint, lemon juice, and tomatoes and simmer another 1 1/2 hours.