Latchy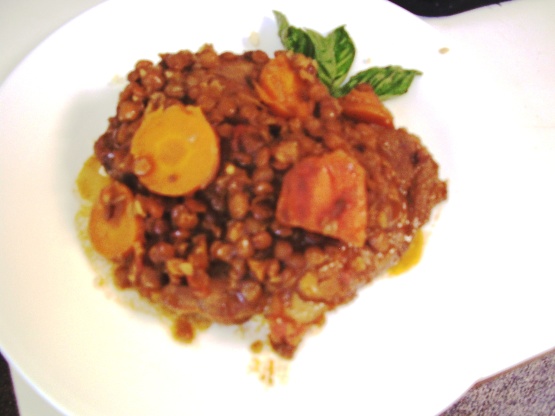 Found this on the net, and after a few alterations (lamb chops rather than shanks, less cinnamon sticks) and a lot of editing to the recipe, I made this for dinner. It's great. Quick to make, but a really nice flavour and texture to the sauce.

Top Review by Latchy
I scaled the meat in this recipe down to 500gr but kept the rest of the ingredients the same, except added sweet potato and carrots no ordinary potatoes. I like to have the extra gravy or dhal to have on hand to have on toast for breakfast. The flavour was really good, I used in this instance a indian curry powder (flavour would change with different powders) use your favourite. Unfortunately I didn't have any coriander to finish it off with but tasted great anyway. This is something I would definately do again.
Heat oil in large skillet over medium to high heat.
Sear floured meat in hot oil; remove.
Crush the whole spices lightly with the back of a spoon, then add whole spices to pot; saute for a minute or two until fragrant.
Add garlic, onions, chilli and ginger and sauté for about 5 minutes or until onion is softened.
Add remaining spices and mix well.
Add a little more oil and heat; return chops to pan.
Add tomatoes, potatoes and lentils.
Pour stock over, add salt to taste, reduce temp and simmer until tender-about 1 hour.
Add lemon juice, garam masala and chopped coriander to finish.