ChefDLH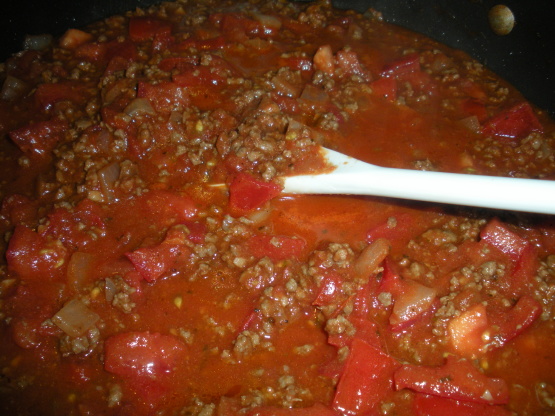 Recipe by Thea
Another interesting recipe from my Out Of Our League Cookbook. It can been done partially ahead and freezes well. Noted as delicious and easy!

Lady's Day Out casserole was the perfect meal to make on a chilly weeknight. I thought the recipe would be daunting given a pound of tomatoes to chop and then simmer and the time written on the recipe but it was easy to make and delicious to eat. The flavors simmering on the stove made the house smell great and called everyone to the table. The dish requires superior spaghetti sauce because without it your sauce will not be as flavorful. Next time I will add more cheese and more seasonings but it was nice this way too. I stumbled upon Lazy Chef 2 and I am glad I did awhile back. Photo one is the sauce as I peeked while simmering and the second is it served up. I made this for the Zaar Cookbook Tag Game Sept/Oct 2012 but originally misplaced it and forgot to make it. So glad I made it in the end because it is tasty. Thanks for posting Lazy Chef 2. Enjoy! ChefDLH
Preheat oven to 350 degrees F.
Cook macaroni as directed on package, drain.
Brown meat and onions, garlic. Add pepper, spaghetti sauce and tomatoes.
Simmer 20 minutes.
Place half the macaroni in 2 1/2 quart casserole dish. Cover with half the meat mixture, then half the cheese.
Repeat layers.
Bake uncovered for approximately 45 minutes.