Rhonda J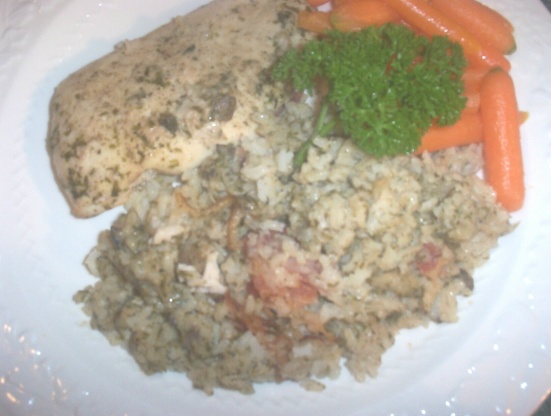 From a community church cookbook. A favorite with my twins.

I liked the flavor, but my rice came out half-crunchy. Perhaps this was because I used boneless skinless breasts, so they cooked too quickly? Next time I will try half cooking the rice on the stove before assembling and baking the dish.
Place bacon slices in 13x9 inch glass baking dish.
Pour rice over bacon.
Place chicken breasts on top of rice.
Lightly sprinkle chicken breasts with salt, pepper, and garlic powder.
Mix together water, oregano, parsley, and soup.
Pour evenly over the chicken/rice.
Cover tightly with foil; bake at 300 degrees for 1 1/2 to 2 hours (depends on your oven).