Jubes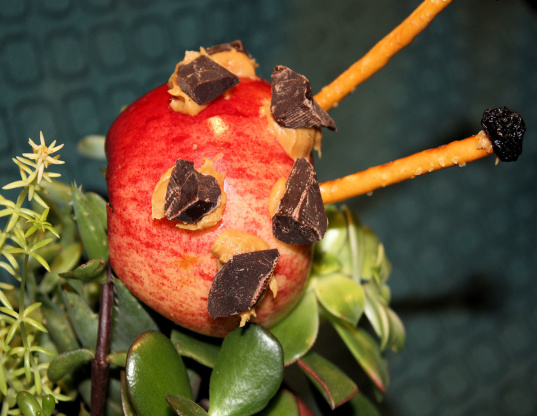 This makes a fun treat for the kids...and one grownups like as well. A healthy alternative to cupcakes for a bug themed birthday party.
Slice apples in half from top to bottom and scoop out the core using a knife or melon baller. If you have an apple corer, core the apples before cutting them in half.
Place each apple cut side down on a small plate.
Dab small dots of peanut butter on the back of the "ladybug" then top the peanut butter with a chocolate chip for spots. Use this method to make eyes too.
Stick one end of each pretzel stick into a raisin, then press the other end into the apples to make antennae.