Lady Bird Johnson's Spinach Casserole
Parsley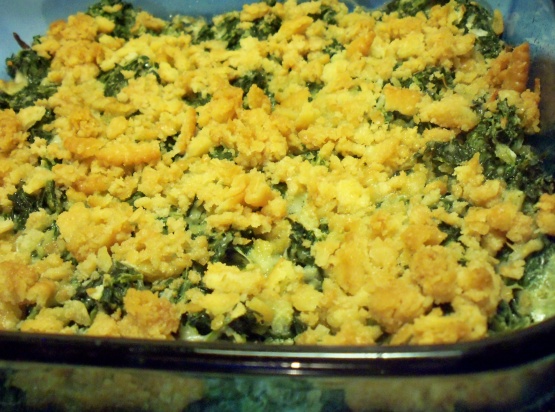 A must Try! This spinach dish is SO good! Got it out of the Houston Chronicle food section, tried it, and my family fell in love with it. My 3 yr. old grandson ate 3 helpings. Best of all it's really easy to make.
Preheat oven to 375°F.
If using fresh spinach, wash spinach and drain. Cook damp spinach in a hot skillet until wilted; chop coarsely.
Combine spinach with cheese, onion, cream and 4 tablespoons of the butter. Add salt and pepper to taste.
Place mixture in a shallow, buttered 1 1/2-quart baking dish.
Mix cracker crumbs with remaining 2 tablespoons melted butter and sprinkle over spinach mixture.
Bake for 20 to 30 minutes or until golden and lightly crusted.
ENJOY!