Cook4_6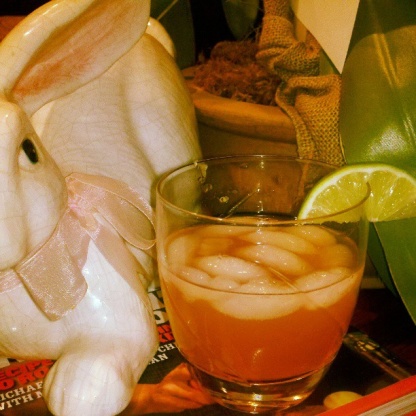 This Paloma cocktail uses fresh squeezed grapefruit for a fresh flavor and citrusy tang. A nice, high-quality silver tequila for a paloma is recommended, but you can use whatever favorite you have.

This was a great cocktail. We had these while watching the football game, and it was a great drink to sip and enjoy. My limes were too tart, and the drinks were on the slightly tart side, so I didn't use the limes and instead added a quick splash of sweetened lime juice to our drinks. Yum. Thanks for sharing your recipe, Linky. Made for your Week 8 win in the Football Pool.
Pour the ingredients over the ice, stir briefly to incorporate ingredients. Garnish with a wedge of lime and enjoy immediately.