Um Safia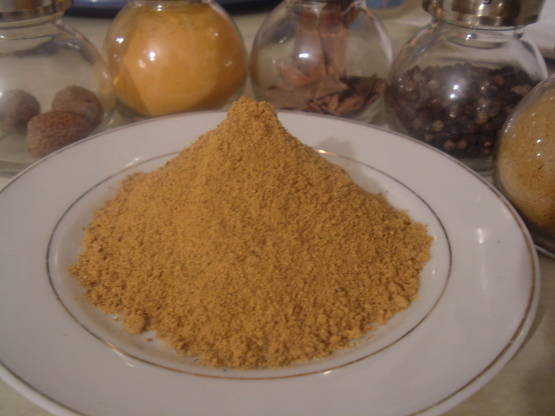 La Kama is a Moroccan spice mixture. It is altogether simpler than the complex ras el hanout and features a modest five spices. Use it to flavour soups and stews or as a rub with chicken or lamb.

I boiled carrots until just done, drained the water, added 1 tbsp of this seasoning blend, 1 tbsp butter and 1 tbsp brown sugar to create a glaze. Wow! I can't wait to try it on chicken. The flavor is wonderful. Thanks for sharing the recipe.
Dry-fry or roast the cinnamon and peppercorns in a heavy trying pan over medium heat to release their flavour.
Grind the roasted spices to a powder and mix with the ginger, turmeric and nutmeg.
Use at once or store in an airtight jar, away from heat or light.