La Boqueria Marinated Spanish Olives

Recipe 6 (and final one) of "Tapas party for 8" by Chef Mullen. Simple but wonderful
Directions
Mix all ingredients together.
Marinade 30 minutes to 6 hours.
serve.
Most Helpful
Yum!! I love the combo of olives with citrus. The pepper flakes just added a little heat. I could not stop eating them!!! Made for ZWT 5.
These are wonderful treats as a side dish to enhance just about any meal. We used red wine vinegar in place of sherry wine vinegar and also used black olives. They are very tasty and flavorful. They would be great served warm also. If you think olives are just so-so, you should try this recipe, it gives great new flavor to the plain old olive.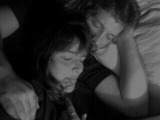 Tasty olives! Really different flavour with the zest. I used thyme, lots of fresh oregano and some parsley. Nice change for summer antipasto.