La Becasse Celery Seed Dressing
BarbryT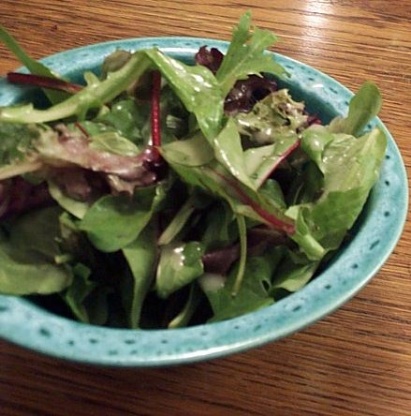 My friend Kristi shared this recipe with me in the "birthday recipe book" written by my friends and neighbors. It is from the La Becasse Restaurant in Maple City, Michigan.
In a medium bowl, mix together the sugar, celery seeds, salt, mayonnaise, garlic and dijon mustard.
Whisk in the vinegar, mixing well.
Slowly add oil, whisking constantly, until emulsified.
(For the smoothest results, Kristi uses the whisk attachment on her Kitchen Aid.).