Prep 20 mins
Cook 10 mins

Taken from the "Company's Coming Asian Cooking" cookbook. We make this on a regular basis, and it's always delicious. Try not to substitute, as the specialty ingredients are what make it special and unique.
Sauce

2 tablespoons water
1 tablespoon hoisin sauce
1 tablespoon soy sauce
1⁄2-1 teaspoon sambal oelek (chili paste)
1 tablespoon cornstarch

Chicken Mixture

1 tablespoon soy sauce
1 tablespoon cornstarch
1 lb boneless skinless chicken breast, diced
1 teaspoon sesame oil
1 large egg white, fork beaten
1 garlic clove, crushed (may substitute 1/4 tsp garlic powder)

Carrot Mixture

1 tablespoon sesame oil
1 garlic clove, crushed (may substitute 1/4 tsp garlic powder)
1⁄2 teaspoon finely grated gingerroot (may substitute 1/8 tsp gound ginger)
2 small carrots, thinly sliced on sharp diagonal

Pepper Mixture

1⁄2 medium green pepper, diced
1⁄2 medium red pepper, diced (may omit green pepper and use 1 whole red)
1 -5 fresh small red chile, remove seeds and ribs if less heat is desired
3 green onions, cut on diagonal into 1 inch (2.5 cm)

For cooking chicken

1 tablespoon cooking oil

Serve with either

250 g rice vermicelli
4 cups white rice
Directions
Sauce: Stir first 5 ingredients in small cup until smooth. Set aside.
Chicken: Stir second amount of soy sauce into second amount of cornstarch in medium bowl until smooth. Add chicken, sesame oil, egg white and garlic to bowl. Mix until chicken is very well coated.
Carrot: Heat wok until very hot. Add cooking oil. Add garlic, ginger and carrot. Stir-fry for 1 minute.
Peppers: Add next 4 ingredients. Stir-fry for 1 to 2 minutes until peppers are tender-crisp. Transfer to medium bowl.
Cooking Chicken: Add second amount of sesame oil to hot wok. Add chicken mixture. Stir immediately to break up chicken pieces. Stir-fry on medium-high heat for about 3 minutes until chicken is no longer pink. Stir sauce. Stir into chicken mixture until boiling and thickened. Add pepper mixture. Heat and stir until peppers are coated and mixture is heated through.
Serve with either vermicelli or rice.
Most Helpful
Wonderful!!! Made as written the only thing I did was to add some chopped peanuts to the top. This was really quite easy to assemble...as a previous reviewer said once the prep work was done it goes together easily, quickly and so delicious. Definately a keeper. Thank you for posting. Made for Fall PAC 2012.
This is such a great recipe for Kung Pao Chicken. My family loved this served atop brown and wild rice. The sauce gave the chicken mixture a wonderful flavor with just a hint of spice (I used 2 serrano peppers. (I can never seem to find red chilies at any store!!). I loved the sambal oelek addition! I also really loved the carrots and red pepper. Yummy combinations. This recipe took me closer to an hour. Maybe I was moving slowly!? Thanks for posting! Made for Spring PAC.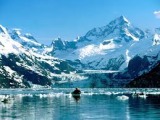 I saw loof's photo while hosting PAC this morning & I knew I had to make it. Unbelievably, I had all the ingredients on hand, down to the sambal, hoisin, fresh ginger & exactly 3 green onions. It was just meant to be, I guess. Don't let the long list of ingredients intimidate. It's basically a few bowls of mixtures that can easily be prepped & then cook time was so minimal. I left out the red chilies & used 1/2 teaspoon of the sambal, but by then it was so tame even my toddler could eat it. We all agreed that there will be a next time & I'll be able to kick it up a notch or two then. :) I'm really excited that I can now satisfy my kung pao craving with an easy & delicious homemade recipe. Thanks for sharing this recipe, Lazarus!