Marni-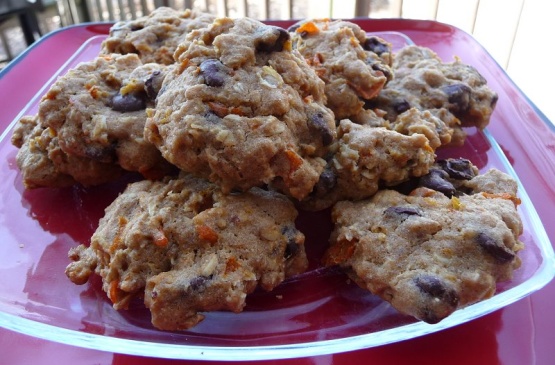 I had a lot of kumquats to use up so I thought how about kumquat cookies? I love chocolate and orange together and kumquats are even better because their rind bakes up like chewy candy! I hope you like them!

OMG! Delish!! I moved into a house with a Kumquat tree and I'm a cookie lover so this was perfect and tastes so yummy. I like that they are not super sweet. They are light and fluffy. I could eat them all. I used 62% semi sweet chocolate and chunked it myself, and being my first try, I didn't use the full amount of Kumquats. I plan on making them again soon.
Preheat oven to 375 degrees F.
Cream butter and sugar together in a large bowl.
Add eggs and vanilla and mix well.
In another bowl, mix together flour, baking soda, and salt.
Add flour mix, little by little, to butter mix until all is blended together.
Stir in the oats and the kumquats.
Stir in the chocolate chips.
Drop by large teaspoon onto an ungreased cookie sheet.
Bake for 10-12 minutes or until golden brown.