Krystal's Chicken Spaghetti
Axe1678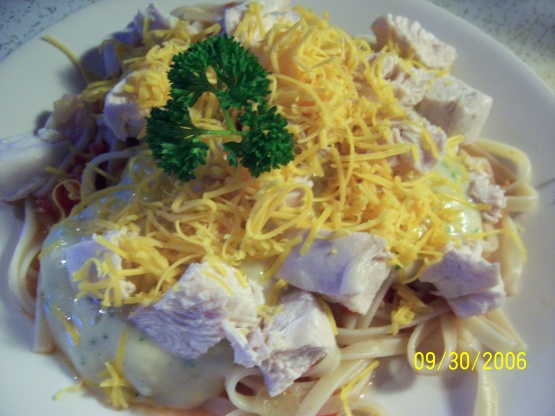 My mother-in-law was a damn good cook. This is wonderful! Hope everyone likes this one.

I thought this was okay. Tasted a bit too "canned" to me. I halved the recipe, used cream of celery soup (because that was all I had on hand) and omitted the onion since my husband doesn't like them. Also used a bit more cheese than called for, and I think that helped! I doubt I will make this again, but it was a quick and easy supper!
Boil breasts in large pan of water.
Dice onion, place with spaghetti noodles in the same broth you boiled chicken in (noodles will absorb chicken flavor).
While boiling noodles cut your chicken pieces up in bite size portions.
When spaghetti is done, drain and add your soups.
Drain Rotel tomatoes, then add them as well.
At the very last add your cheese.
Then at last serve with French or garlic bread.
Enjoy!