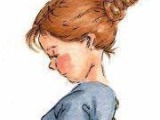 This is the recipe for the fruitcake that used to be sold by Kresge's (K-Mart)every Christmas. At one time they were handing out the recipe to lucky shoppers. It's one of our favorite seasonal cakes. It just wouldn't be Christmas without it. Bake times are guestimates.
Directions
Line 2 loaf pans with well greased brown paper or foil, shiny side down. (9 x 5 x 3 inches).
Preheat oven to 275°F.
Cream butter and sugar together for five minutes.
Stir in beaten egg yolks. Stir in milk; mix well.
Chop the almonds and the fruits. Mix together and then stir into creamed mixture.
Sift together dry ingredients and stir into creamed mixture, combining well.
Beat egg whites until stiff, but not dry. Fold into cake batter along with the lemon extract.
Pour batter into prepared pans.
Bake until cake tests done, using a skewer. (About 1 hour).
Allow to rest on rack and cool to warm before removing from pans.
Most Helpful
Kresge's made the best fruitcake. It was moist and very tasty. Havent been able to find one as good as theirs since they closed all the kresge and kmarts in canada. Will have to try this receipt. Thank you.
I am so excited I found this recipe! I am one of the few people I know that loves fruit cake, and I remember going downtown when I was a girl in Springfield Ohio to the Kresge's... I loved that store !! Thanks for the recipe.
I could not believe my eyes when I saw 'Kresge's Fruitcake' in this thread!!! I have been making this fruitcake for many years and it truly is a great light cake!!! I remember going to Kresge's in downtown Montreal and having a snack at their lunch counter, really good food!!! Oh what great memories! Thanks MarieAlice!!