3 Reviews
I love this original clam dip! The chopped clams seem to come in 6.5 ounce (not 8 like the recipe stated) so I reduced the amount of cream cheese since I only had one can of clams. I recommend that if you really love clams, you buy extra, as the recipe is a little lacking when there aren't plenty of chewy clams in the dip.

Also, salt and pepper to taste is true. The dip tastes ENTIRELY different after it chills for a few hours so go very lightly on the S&P until after it's chilled. If you are serving with a salty potato chip, you will want less salt in the dip. All in all a great comfort food memory! Thank you!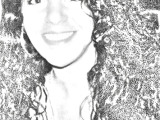 I have been making this same recipe for 40 some years. Except my recipe calls for tobasco sauce..which I shake freely.Thanks for posting, my little recipe card has had it.
Kraft Music Hall Clam Appetizer Dip