Krabby Crab Coleslaw with Spicy Nuts
GaylaJ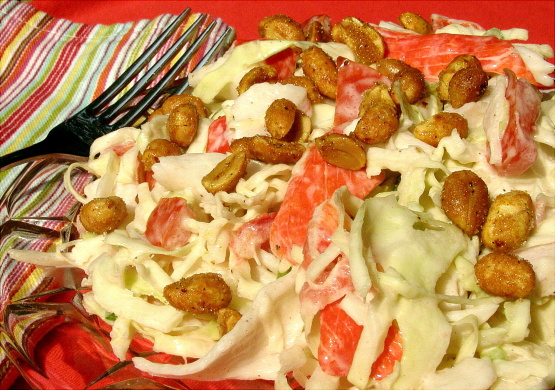 Cole slaw transformed - with Krab/crab, green onion, tomato and a spicy, crunchy peanut topping. Can be made the day before and served as a main or side dish. Prep time does not include refrigeration.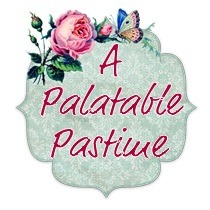 This slaw has a really nice, mellow flavor with the surimi bits in it. The dressing is nicely balanced. The peanuts are a nice idea but are a little too sugary and oily without enough spice. The flavors didn't come through on those like I hoped for. But overall, a nice dish!
Preheat oven to 300°F.
In a small bowl, whisk together oil, sugar, garam masala, curry and cayenne, add peanuts and mix well.
Bake on a nonstick cookie sheet 20 minutes, remove and cool on paper towels.
Combine cole slaw mix, green onion, tomato and Krab in a large bowl.
In a small bowl, whisk together mayo, vinegar and sugar.
Pour dressing over cabbage mixture, season with salt and pepper, toss to combine, refrigerate 2 hours or overnight and top with nuts just before serving.