Kowloon's Lobster Sauce (From Kowloon's of New England Ma)
Annie_M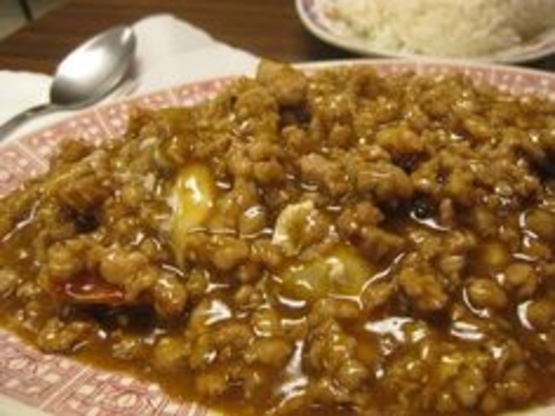 I love lobster sauce and this was published in the Boston Herald as an answer to a request. by the way, it has no lobster in it in case you never had it before! I'm revising the quantities because I think they made a mistake on the amount of water. I used more black bean sauce and garlic, subbed the molasses with sugar because I didn't have any molasses and left out the egg. I like my way better!
Place the ground pork in a wok or large saute pan.
Stir fry until the pork is about 3/4 cooked.
Add the water, black bean sauce and molasses or sugar.
Thicken to taste with the cornstarch.(Mix cornstarch with some water before adding to the pan).
While stirring, add the egg. (optional).
Continue stir frying as the egg cooks and the sauce heats through.
Season to taste.
The cooking time depends on the type of pan and temperature of your stove top.
Serve with rice.