Nikki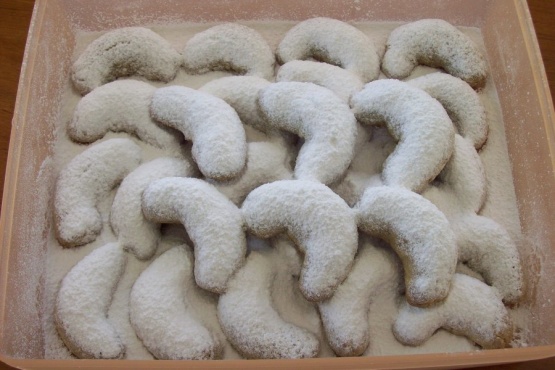 My best friend when I was growing up was Greek, and I fell in love with the culture and the food. This was always my favourite - thanks to Georgia for giving me the family recipe! I'm putting it here for safe keeping.
Cream butter & icing sugar until light.
Add egg yolk and brandy, mixing well.
Fold in almonds, flour, baking powder & cloves.
Break off small pieces of dough & shape into 'S' shapes or crescents.
Bake at 180 deg C for +/- 20 min until lightly golden.
Let them cool for 10 min, then dust with some icing sugar.
Store in container & dust with rest of icing sugar.
Tip: Seal & store for 2 days (if you can resist!) as this improves the flavour.