Annacia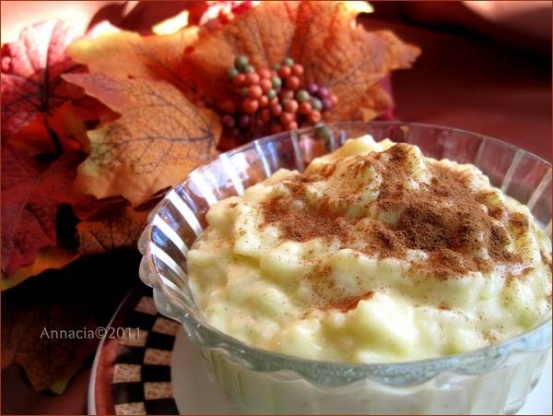 from darlene kossman very old recipe uses cream and double boiler

DH just loves rice pudding and for this one it was 5 stars all the way. While I wouldn't make this as my only rice pudding because of the richness it's worthy of special occasions and holidays. It's very smooth and creamy. If you enjoy rice pudding you should give this a try. Oh! and the only reason I didn't add the raisins is because I'm out and need to buy some more.
cook rice and water until done.
in double boiler add cooked rice and everything but vanilla
cook until thick.
when done add vanilla.