Korokke - Japanese Potato Croquettes
Pneuma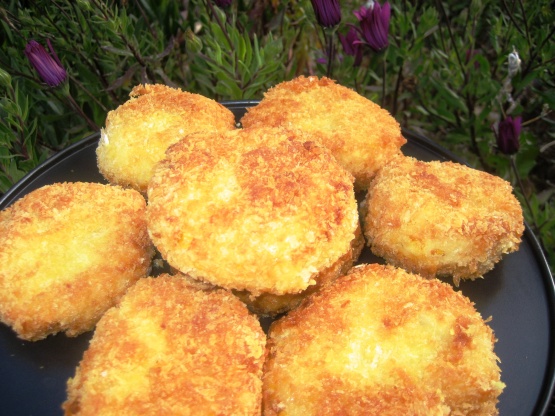 I've made this for years after learning how from a Japanese exchange student. This is a great sidedish for beef!
Mix together mashed potatoes and corn.
Make into patties that are fat but flat.
Dip each pattie first in flour, then beaten egg, then panko.
Fry in hot oil.
Drain on paper towels.
Serve with Tonkatsu sauce, or other Asian sauce.