Directions
Mix all the ingredients but chicken into a large glass bowl or baking pan.
Add wings, stir and marinate at least 4 hours in the refrigerator (have at room temperature for 1/2 an hour before proceeding with recipe).
Drain and reserve marinade.
Start BBQ or preheat broiler.
BBQ or grill wings until brown, about 15-20 minutes.
Turn after 10 minutes and baste with marinade.
Reviews
Most Helpful
Lots of better recipes than this one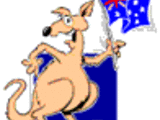 Excellent wings. I was leary marinating at room temperature for 2 hours, so marinated in the fridge all afternoon. I baked these than placed them under the broiler for a few minutes. Thanks evelyn/athens!
I love wings and these are great! I baked mine at 350 degrees for about 30 - 40 minutes.