Korean Seasoned Potatoes (감자 조&
Eshinee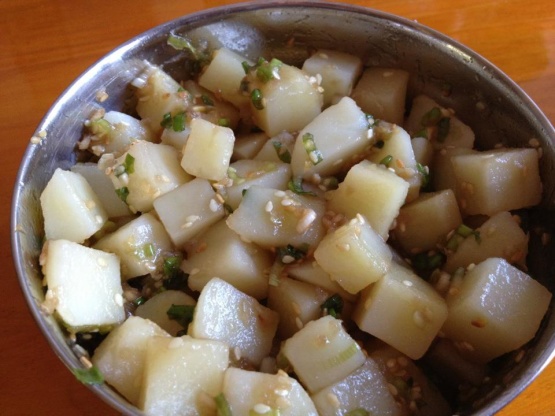 This is a traditional side dish for Korean meals.

I am going to use this recipe for a project at my scool. I think it tastes great. I give it 4 stars. Gillian Snelson age 10
Peel potatoes and dice, placing in cold water to prevent browning. Drain and place in saucepan with just enough water to barely cover potatoes. Bring to boil and cook just until tender, 3 to 4 minutes.
Meanwhile, in bowl, combine remaining ingredients.
Drain cooked potatoes well and add to soy sauce mixture, tossing well.
Chill.
These are meant to be served as a cold side dish.