Korean Meatballs With Vinegar Dipping Sauce
Prep 45 mins
Cook 10 mins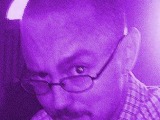 These are good warm or cold. I served them for a dinner party, and one guy alone ate maybe two thirds of them (damn hog! lol).
Directions
Mix together ingredients for the dipping sauce.
For the meatballs, mix the ground beef, soy sauce, scallions, sesame seeds, sesame oil, and pepper. Let sit for about a half hour.
Form the meat mixture into balls about 1-1/2 inches in diameter. Toss in flour and dip in egg, letting any extra egg drip off.
Heat oil in a non-stick skillet, and fry the meatballs until browned and crisp all around (and cooked through -- let's not get anyone sick!).
Serve warm or old with the vinegar dipping sauce.
Reviews
Most Helpful
Delicious recipe!! we had them with some white rice, kimchi and a side salad!! Highly recommended! Thanks.