Korean-Inspired Beef in Pita Wraps
I've just made this for dinner, it's really great! :) I added lots of black pepper, but that's a personal preference. Preparation time does not include marinating time. NOTE: It's supposed to be black rice vinegar, not black vinegar :/ Instructions on OAMC have been added.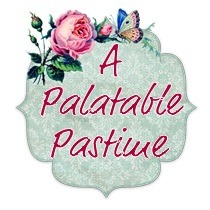 This was a very interesting and unusual recipe that reminded me of as Asian taco. My teenaged daughter liked these a lot as she likes sandwiches and fast food kinds of things, as well as Chinese food. Next time I might add some kind of sauce to go with this, perhaps hoisin? Thank you for posting!
2

teaspoons soy sauce

1

teaspoon black vinegar (or substitute white rice vinegar)

1

teaspoon sesame oil

2

teaspoons gingerroot, sliced

1

garlic clove, minced
black pepper, to taste

1

slice beef, uncooked (your favourite cut, I presume. The one my mum bought simply said "for barbecuing")

1

whole wheat pita bread
Combine the soy sauce, black rice vinegar, sesame oil, ginger, garlic and black pepper in a small bowl (do not use metal).
Stab your beef with a fork.
Add the beef to the marinade. Make sure it's evenly coated!
Cover with foil and leave in the fridge to marinate, from 1/2 hour to 3 hours, depending on how strong you like the flavours.
When ready to cook, preheat the oven to 180 degrees Celsius.
Slice the pita bread into half carefully and grill it until toasted. Remove and put on a plate.
Remove your beef from the fridge and pour whatever remaining marinade into a frying pan.
Heat until it starts to bubble, then add your beef.
(Depending on how you like your beef to be cooked, and also the cooking time here will change.).
Cook for about 2 minutes on each side, turning beef with a pair of tongs.
Put a leaf of lettuce on your pita bread, followed by tomato, then the beef and another leaf of lettuce.
Devour. Warning: it's gonna get messy.
OAMC INSTRUCTIONS:.
To freeze: place marinade ingredients and meat in a zip top bag. Freeze.
To serve: Thaw and cook as desired.