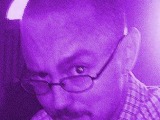 Got this from Cooking Light a couple of years ago. It's phenomenal!
Directions
Combine cucumber and sea salt, tossing well. Let stand at room temperature for 20 minutes. Drain and squeeze dry.
Combine cucumber, green onions, rice vinegar, crushed red pepper, and sesame oil.
Serve chilled or at room temperature.
Reviews
Most Helpful
This didn't have the fresh taste I was hoping for. I think I just don't like the taste of the sesame oil. Wouldn't make again.
Yum! I love the heat from the red pepper flakes and the sesame oil and rice vinegar go very well together. Thanks.