3 Reviews
I made these using the ingredients posted, but I didn't make 20 tiny little patties! I made 12 medium ones. I had a bit over a pound of chicken, and adjusted the amounts up a tad to compensate. I did use the chili sauce....I used sriracha. Loved the combination of flavors! The patties are very moist and hard to handle....maybe that's why you're supposed to make tiny ones! I'll make these again....very unique tasting "patty", and one that I really enjoyed! Thanks for sharing!

Wonderful! I made these exactly as posted, using sambal oelek for the chili sauce. Still, they were not overly spicy. I used the two spoon method (teaspoons actually) and found the mixture easy to work with. I did end up with 20 small patties, and I think I would like to make them larger next time. They are so full of flavor. Not only great for the bento box, but the lunch box as well!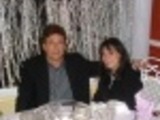 I've made this several times as they were a hit in my family. The first time I made them as stated with the exception of the chili sauce and cutting back on the garlic as I'm fairly sensitive to spicy stuff.
Today I made them with the following adjustments: skipped brown sugar, chili sauce, and used only 2 largish cloves of garlic. I also skipped the browning step and threw them in the 400 degree oven for 15 minutes.
I found that close to 1.5 tablespoons is the right size to form the patties from. They are more the size of chicken nuggets then a patty you'd have on a bun.
As stated in the recipe description they are great in the bento box. I keep them in the freezer and pull out as needed the morning I make the bento lunch.
Korean Chicken Patties